Trio KlangVers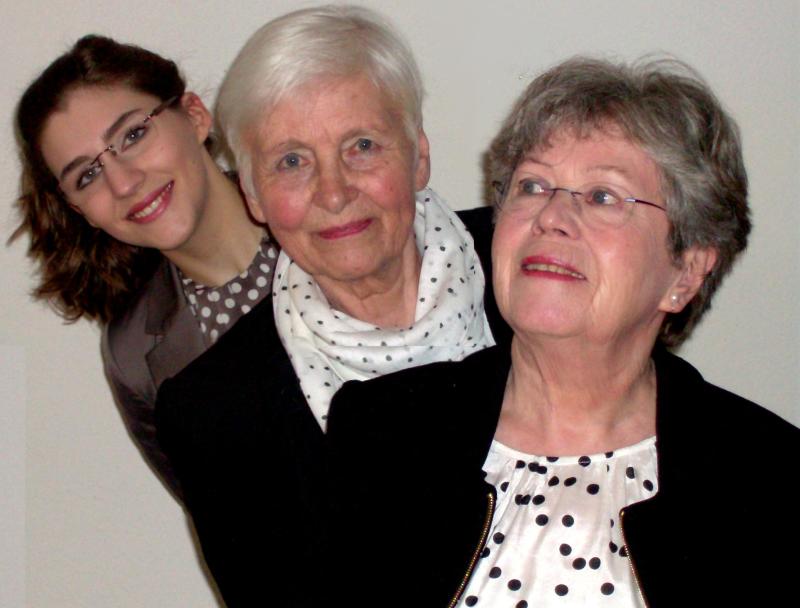 Angelia Marcard play
Heike Vroom-Lescow play
Ricarda Streckel flute
Direction: Beate Krützkamp (lecturer at Michael Tschechow Studio, Berlin and at University of the Arts, Berlin)
Current Readings
Busch und Co.
Poems by Wilhelm Busch, Johann Wolfgang v. Goethe, Erich Kästner, Joachim Ringelnatz and Eugen Roth.
Katz und Spatz...
...oder: ein schwerverliebter Kakadu
Poems by Josef Guggenmos, Johann Wolfgang von Goethe, Rainer Maria Rilke, Mascha Kaléko et al.
Music by Frédéric Chopin, Ernesto Köhler, Marin Marais, Louis Drouet and other composers.
Unmögliche Tatsachen
Poems by Christian Morgenstern and music by Johann Georg Wunderlich, Georg Abraham Schneider, Franz Schubert and Wolfgang Amadeus Mozart
Ich denk nicht gern an jenen Kuss...
Poems, songs and autobiographical texts by Heinz Erhardt.
Flute music: classical and romantic solos